Castlerigg Wine Shop
110 S Hanover St Carlisle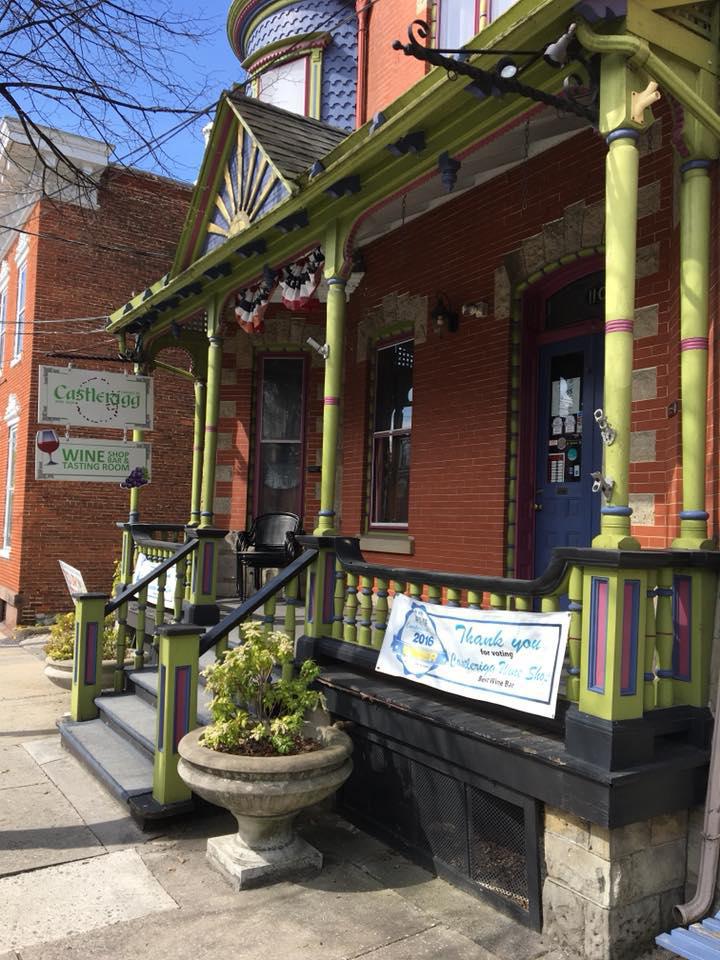 Castlerigg is a satellite location for Seven Mountains Wine Cellars, a Pennsylvania winery, and is both a wine shop and wine bar offering tastings, light menu fare, and frequent special events.
Castlerigg Wine Shop opened its doors in November 2013 as a wine bar and wine shop in a historic Queen Anne Victorian building. Charmingly painted in true Victorian fashion, their building offers two gingerbread-adorned porches and sidewalk seating for outdoor imbibing when the weather is cooperative. They offer wine tastings and sales by the glass, bottle, or case. If you can't decide, they have wine flights and wine slushies as well.
Accompanying their PA-centric wine, beer, and limited distilled spirits are light appetizers and desserts, live music every Saturday night, and frequent special events. Castlerigg also has a rental space for private events and does off-site events.
HOURS
Please see their website or facebook page for the most up-to-date hours. Offering outdoor and indoor dining.
Follow them on facebook and instagram.
Photos: Castlerigg
PA wine, wines, beer, distilled spirits, appetizers, desserts, live music, private parties, outdoor seating, tasting events, wine tastings, wine