The Sunrise Café
231 N Hanover St Carlisle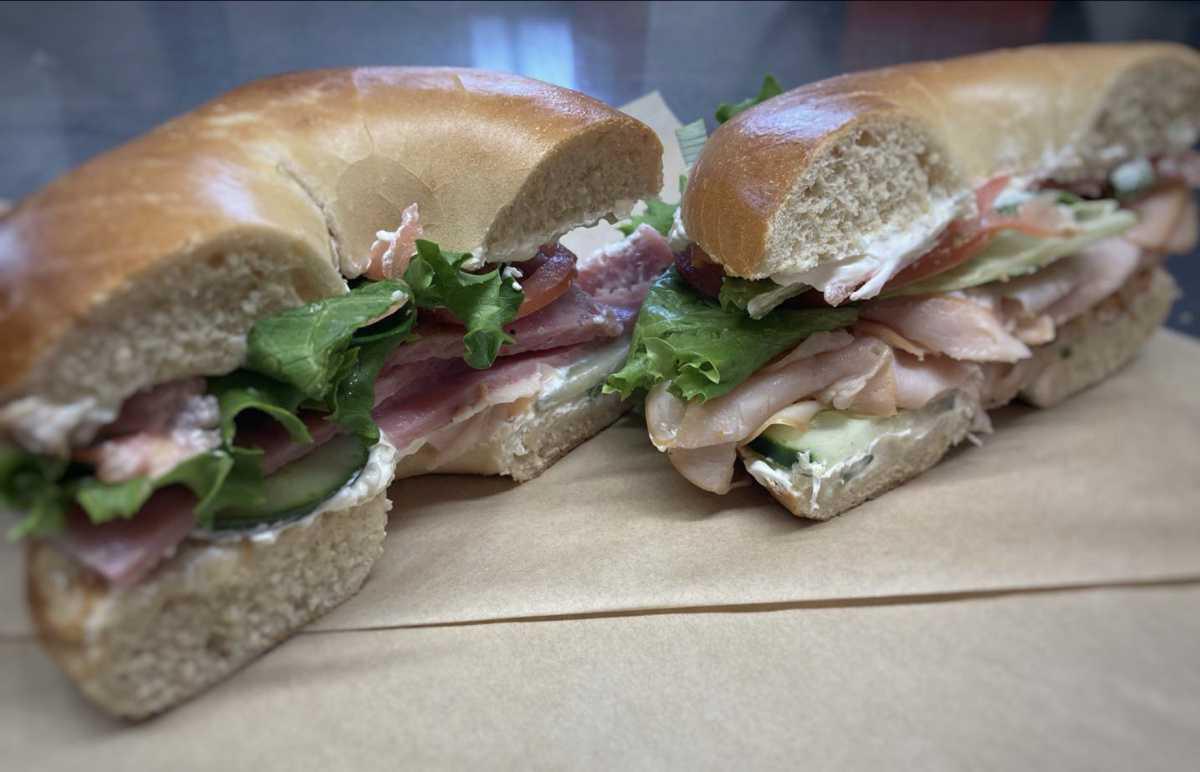 Inspired by New York bagels, Long Island egg sandwiches, and Italian lunches and pastries, Sunrise Café offers a variety of breakfast and lunch choices.
Get a little taste of the big city at Sunrise Café, a New York style breakfast and lunch spot on the edge of downtown Carlisle. They make their own cream cheese and spreads for their bagels and sandwiches, craft specialty sandwiches and soups (winter months only), bake their own Italian pastries, and offer fresh coffee and plenty of cold drinks. Sunrise also brings in real boiled bagels from NYC every day that are baked to order!
Situated inside a beautiful Civil War era home, their dining areas offer fireplaces, huge windows, a breezy outdoor covered porch, and free wi-fi. Catering is also available, and there is off-street parking at the rear.
HOURS
Please check their website or facebook page for up-to-date hours. Offering indoor seating, outdoor seating, and take out.
Follow them on facebook and instagram.
Photos: Sunrise Cafe
breakfast, brunch, breakfast sandwiches, deli, deli sandwiches, bagels, cream cheese, homemade, pastries, italian pastries, new york style, new york, coffe, tea, juice, cookies, brownies, scones, breakfast pastries, lunch, sandwiches, soup, outdoor seating