Hamilton Restaurant
55 W High St Carlisle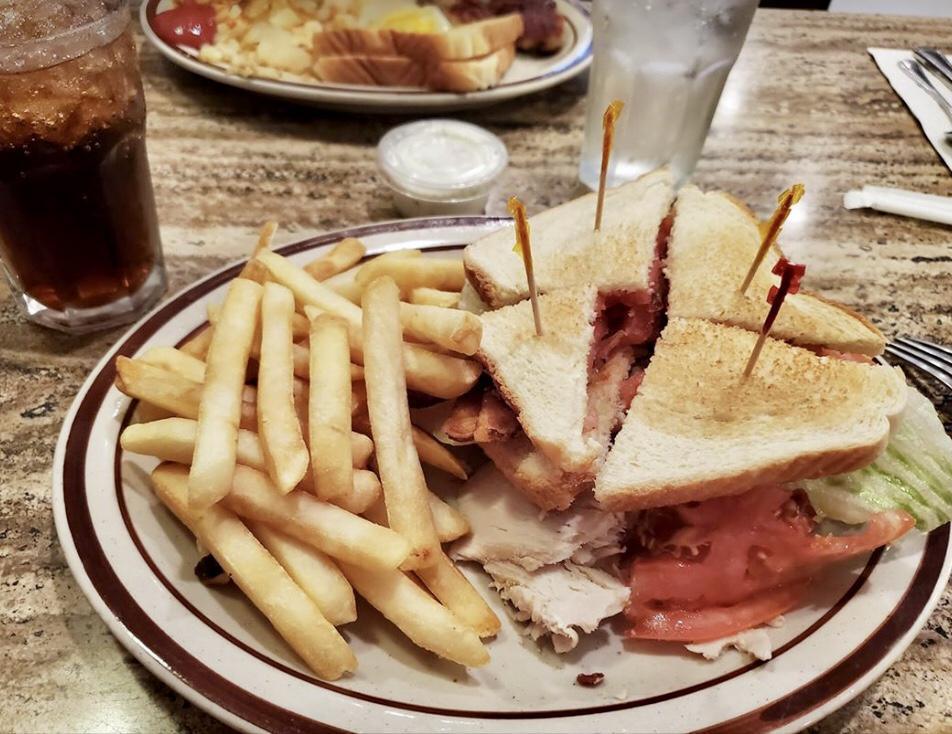 Started in 1938 by Greek immigrants, the Hamilton Restaurant is downtown Carlisle's favorite neighborhood restaurant and has been for over 80 years. Their world-famous Hotchee Dog is a must-have even though it's not even on the menu!
The Hamilton Restaurant is, hands down, the most beloved restaurant in downtown and all of Carlisle. When it was opened in 1938 by the Kollas family, the Hamilton was advertised as the first restaurant in Carlisle to have air conditioning and was open 24 hours a day to feed the shift workers in Carlisle's many factories. It stood as an anchor along what was informally known as "Greek Row" along West High Street, where many establishments were owned by Greek immigrant families. During WWII, the Hamilton was frequented by soldiers stationed in Carlisle looking for homecooked food and delicious pies made from scratch by Mrs. Kollas. Dickinson College students were also frequent patrons in the 1950s and 1960s, but it's the local Carlislians, who have eaten here through four generations, that hold the Hamilton closest to their hearts. Over the years, it's been referred to as the H. A. Milton and other nicknames, but no matter what the Hamilton is called, it's been consistently the one restaurant that locals flock to every day and have to visit first when they come back to their hometown.
The current owner, Tommy Mazias, is a Carlisle icon who grew up working in the Milton after coming to this country from Greece when he was only eleven and then taking over the business in the mid-1970s. The Hamilton serves a full menu of breakfast, lunch, and dinner, from ham and cheese omelets to steak dinners, but their specialty is their Hotchee Dogs, which have been devoured at all hours of the day over the decades. You can also get their Hotchee sauce on burgers and fries as well or take a pint home with you for your own dishes. Another must try is their Turkey Club Platter Special, which features toast stacked high with their own baked turkey and toppings and comes accompanied by housemade coleslaw and fries, which you should order with gravy. Oh, and make sure you order a syrup-flavored fountain soda with the "good" ice or a black and white milkshake to go with your meal.
Their portions are plentiful at the Hamilton, and they serve you like you are part of their family. One highlight of any visit is when the staff, who are mostly all related, start to speak to each other spiritedly in Greek! It's hard to put into words what the Hamilton means to the local community, but trust us when we tell you it's a priceless institution in downtown Carlisle, so if you want to eat like a local, the Hamilton is where you must start.
HOURS
Monday - Saturday: 6:00 AM-9:00 PM
Offering indoor dining and take out.
Follow them on facebook and instagram.
Top Photo: Johanna Jones
Sources: Interviews with Athan Mazias and Helen Kollas, Gardner Library, CCHS