Create-A-Palooza
11 E High St Carlisle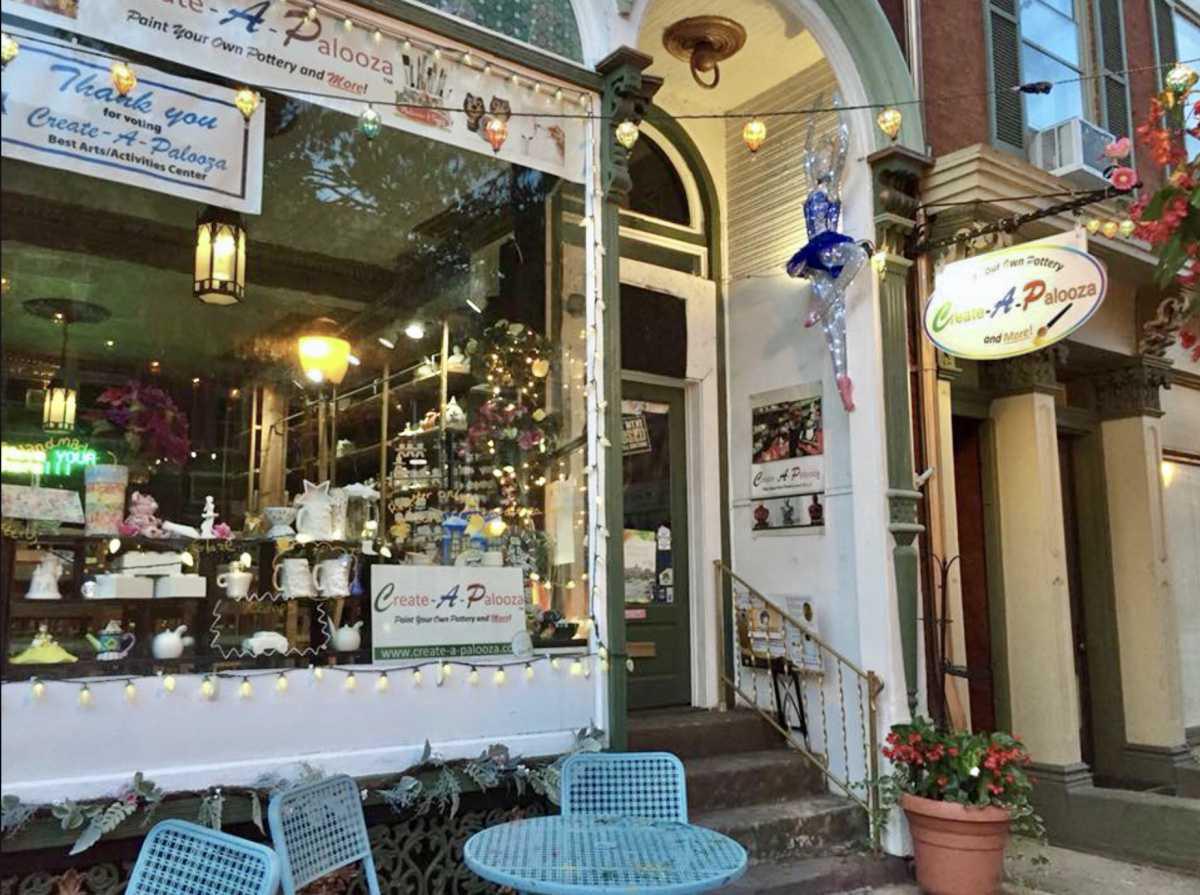 Located in a restored 19th century home, Create-A-Palooza offers guided instruction and open studio hours for patrons of all ages to immerse themselves in art and unleash their own creativity.
Create-A-Palooza is a family-friendly environment offering such varied activities as pottery, glass, and canvas painting and sand-style candle making. They offer themed paint nights to local businesses, specialized classes with guest instructors, and carry a selection of toys and gifts.
They host a movie night every Friday starting at 6:30 PM and can host group and off-site events. Off-street parking is available behind the building.
HOURS
Due to the pandemic, please see their website or facebook page on the most up-to-date hours. Offering indoor and outdoor crafting, online ordering, and pick up.
Follow them on facebook and instagram.
Photos: Create-A-Palooza
pottery, paint your own pottery, parties, special events, movie nights, group events, paint nights, classes, art instruction, outdoor seating