Pat Craig Studios
30 W Pomfret St Carlisle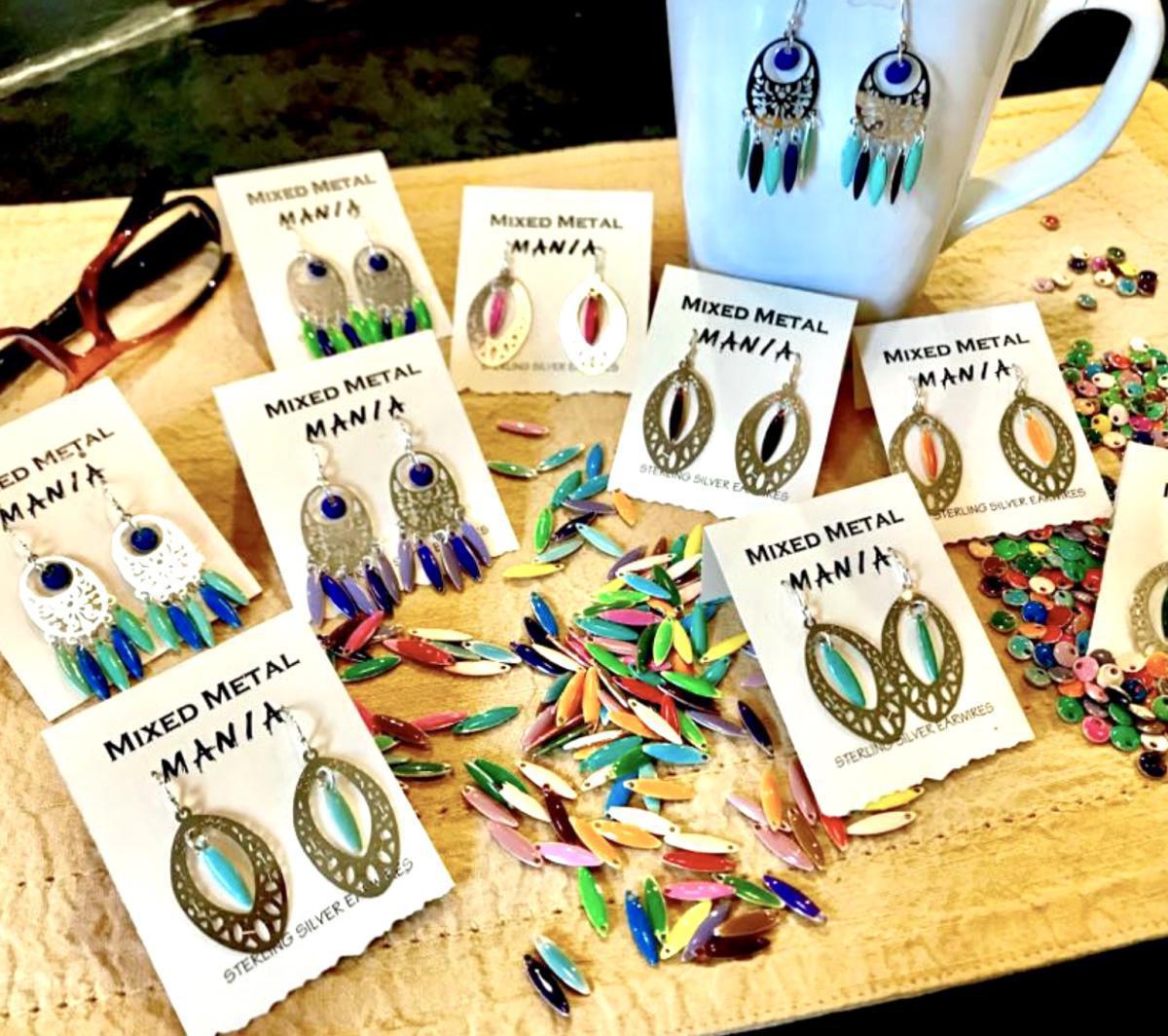 Started in 1993, Pat Craig Studios provides a multi-layer retail experience from the inside out. Their can't-miss storefront is alive with art pieces, greenery, and color.
For over 25 years, Pat Craig Studios has led a retail renaissance on West Pomfret Street in downtown Carlisle, which is now filled with public art, inviting benches, plentiful greenery, and nooks and crannies of surprises. As part of the "Shop the Block" experience, these West Pomfret businesses and organizations have come together to host street-wide events that support beautification projects and raise exposure for their unique part of downtown.
Inside Pat Craig Studios, shoppers will find an eclectic mix of all sorts of treasures perfect for gift giving. Owner Pat Craig handmakes several jewelry lines in house using fine silvers, pearls, semi-precious stones, fossils, and ceramics. Her distinctive "Beerings" earrings are made from upcycled bottle caps from around the world. She also makes inventive, one-of-a-kind, art pieces using mannequin parts, paint, cut glass, mosaic tile, and whatever else strikes her fancy. She accepts commissions and will work with clients to create customized jewelry or art pieces.
To complement their own pieces, Pat Craig Studios has brought in a mixture of unexpected and creative gift lines and an extensive graphic sock assortment. Additionally, Pat Craig Studios offers custom picture framing designed to cater to the structural and aesthetic needs of the pieces as well as clients' desires. They also carry ready-made frames as well.
HOURS
Due to the pandemic, please check with their website and facebook for up-to-date hours. Offering in-store shopping, online orders, and shipping.
Follow them on facebook and instagram.
Photos: Pat Craig Studios
custom picture framing, art restoration, art commissions, public art, artisan fine jewelry, in-house jewelry lines, socks, cards, jigsaw puzzles, windchimes, PA collectibles, magnets, small gifts, Old World ornaments, mugs, Maruca handbags, scarves, neighborhood events, art, handmade, jewelry, beerings, picture frame, framing, novelty, gag gifts, gifts, unique