No Common Scents
5 N Hanover St Carlisle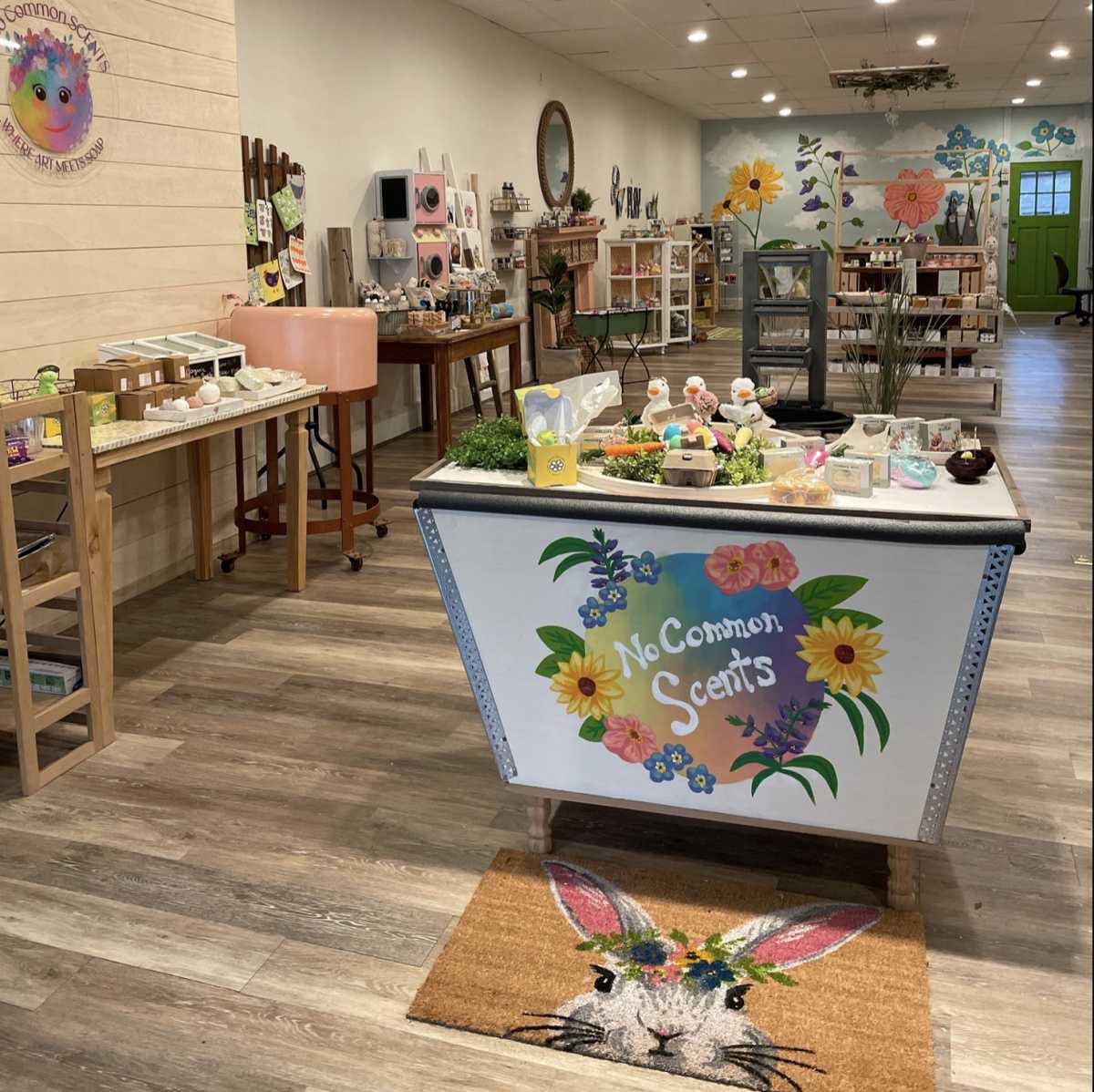 No Common Scents is organic and natural food for the skin.
No Common Scents' motto is "when art meets soap", and there is perhaps no better way to describe this eclectic shop full of handcrafted soaps and natural products for the body. They specialize in the leading lines of organic bath and body products alongside their own artisan soaps, sugar scrubs, and lotions. Their clever products appeal to all genders and ages. They've recently added handcut flower bouquets to their summer offerings, lovingly grown on their own flower farm.
You can find No Common Scents easily by spotting the bubbles floating outside their shop, making for a fun photo opp.
HOURS
Due to the pandemic, please see their website and facebook for the most up-to-date hours. Offering some in-store shopping and online ordering.
Follow them on facebook.
Photos: No Common Scents
soap, handmade soap, body wash, lip balm, sugar scrub, self care